The 2019 AAPN ANNUAL CONFERENCE will be held at what many claim to be the #1 hotel in America right now – The Faena Hotel in Miami Beach.
This $1 billion project is located between 32nd to 35th street. It features an in-your-face, 25-karat gold wrapped, 10,000 year old wooly mammoth skeleton sculpture encased in hurricane-proof glass as shown: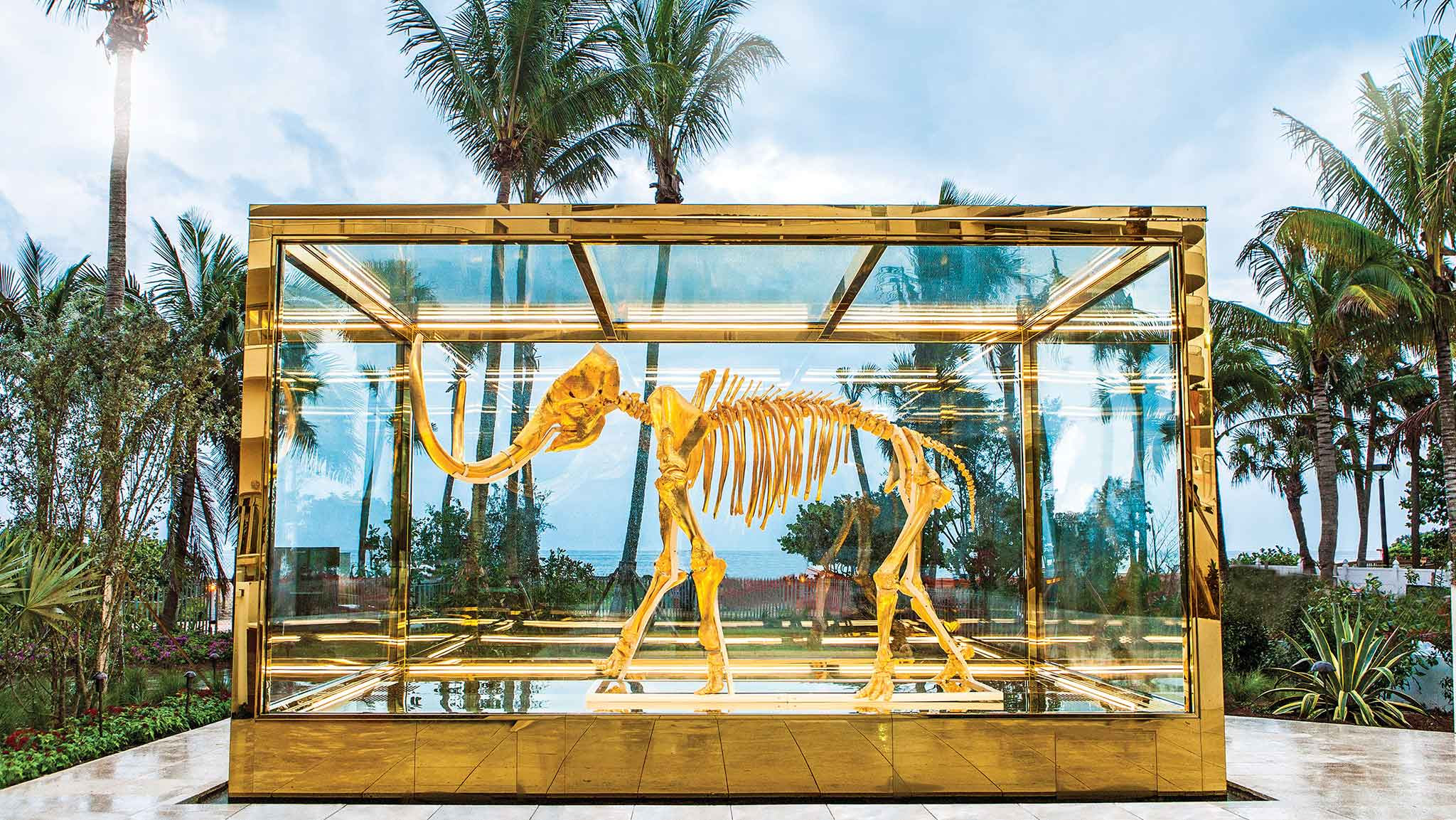 Yes, the rack rate for this luxury starts at $700-plus per night. We have booked rooms in all 3 properties which comprise the hotel complex – The Palms $275; Casa Faena $225; and the Faena Hotel at $295.
Mark the dates MAY 5-7 2019 NOW!
Read more about the property here and elsewhere online – Faena Hotel Miami Beach Named Number One Hotel in America