There it is, right on the cover: Executive Forum: AAPN Member: Jesus Canahuati. This is my 24th year here, madly marketing and branding our name. So, when you see the brand name AAPN on the cover of 30,000 or so circulation TextileWorld, WELL, it feels pretty good: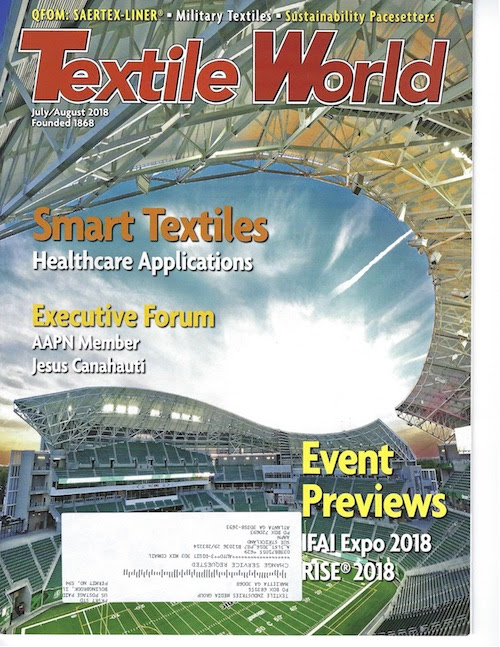 When I started here in January 1995, there were two 'American Apparel' organizations in our industry – the lobby The American Apparel Manufacturers Association (AAMA) and us, The American Apparel Contractors Association (AACA).
Since marketing is a battle for the ownership of a word or two, we decided to let AAMA own the word 'association' in the apparel industry. And since we were committing to the internet, we grabbed ownership of the word 'Network.'
Secondly, we learned that contractors, as a whole, did not feel the need to 'market' or 'sell.' They were passive. They opened, got a large order and felt it would last forever. NAFTA changed all that. We felt the word 'Producer' was stronger, MUCH stronger. It meant factories, mills, spinning, trim and much more, including both brands and private label. That simple name change coverted our producer:service member ratio to 2:1.
We dropped 'contractors association' replacing it with the much more accurate and exclusive phrase 'producers' network'. At the same time, we kept American Apparel making our initials, AAPN, show at the top of alphabetical lists everywhere.
We do not take any display of our name for granted. As the old saying goes, "early to bed, early to rise, sell like hell and advertise". And it never ever stops.