This is a panoramic shot of the 80 industry executives who met together last February in Los Angeles for 5 hours of networking, interaction and libations at the 2017 pro:Americas Los Angeles Regional Conference.
LET'S MAKE IT BIGGER AND BETTER: Thursday, February 08, 2018, 2:00 PM – 6:30 PM PST
2018 pro:Americas Los Angeles Regional Conference
At the prestigious FIDM Campus in downtown Los Angeles, California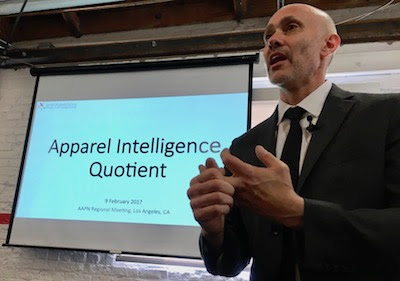 1:30 PM:  Badge pick-up & Networking
2 — 5: Introductions; Interactions; Issues
5:00: Networking Reception and Refreshments at the FIDM Museum  — Movie costumes from 2017 will be on display including those nominated for Best Costume Design at the Oscars
Registration Fee is $130 per person and is open to anyone in the textile/apparel supply chain – AAPN membership is not required.
No matter who you send – staff, customers, suppliers, students, professionals, friends – they'll LOVE this experience. REGISTER NOW BY CLICKING HERE.